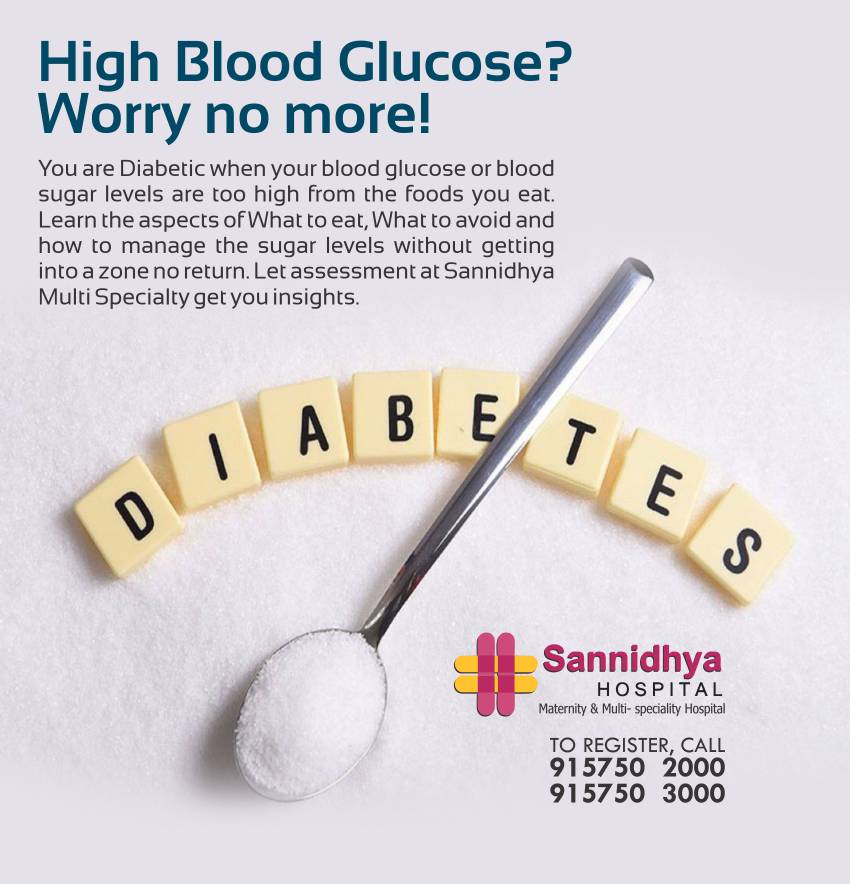 *High Blood Glucose?*
Worry No More…
You are *Diabitic* when your blood glucose or blood sugar levels are too high from the food you eat.
Learn the aspects of what to eat, what to avoid, and how to manage the sugar levels without getting into a zone of no return.
Get assessment at *Sannidhya Multi Speciality Hospital, South Bopal, Ahmedabad* is get you insight.
Our department of Diabetes is fully equipped to deal with Diabetes in All Age and any of it's complications including the surgical intervention of Diabetic Foot.
Talk to our *Consultant MD Diabetologist* about how you can best care for your diabetes to stay healthy. To book an appointment with Consultant Consultant MD Diabitologist, *call on 915750 2000/3000.*  Best Gynecologist Doctor In Ahmedabad